Air Cargo To India - Cheap Parcel Delivery To India
Send air cargo to India for only £6.99 per kilo. Receive the parcel within 7-10 working days. Express delivery to India also available. Door to door air cargo service.
Special offer for air cargo to India for only £6.99 per kilo for fast and secure shipping from UK to India. Collection and packaging also provided. Book now for 10% off all door to door cargo service to India.
7+ Advantages For Sending Cargo To India
Smile Cargo promises to be the cheapest air cargo service to India. Smile Cargo also offers to be the quickest method to send air cargo to India. What separates us from the rest is the ability to send parcels anywhere in the world. Smile Cargo has dedicated agents across India. Who will ensure all our cargo, parcels, electronics or any other goods are delivered safely and on time. We us local courier services that will make sure your parcel is fully tracked and air cargo delivery is also available for other countries. So receive the parcel in between 7-10 working days. In addition there are no extra charges involved. Furthermore no customs duty will ever be needed to pay.
The following reasons below will describe why choosing us is a better options than anyone else for cheap courier service to India:
Secure shipping service with tracking facility for air cargo to India.
Send cheap parcel to India at very low costs.
Cheap parcel delivery to India and airport to airport service.
Flights three times every single week.
24/7 Customer service team helping you with all your queries.
Door to door delivery for all cargo to India.
A specialist team working to deliver your cargo to India on time with agents in every state informing us consistently with the progress.
Free phone consultation.
Delivered to all states including the whole of Kashmir & Jammu.
Insurance protected up to £20.
We pay all duty and custom duty for cargo to India. It is included in our price so no hidden charges.
Cheap Courier Online - Send Air Cargo To India
International Air Cargo In India From UK
Smile Cargo offers to send parcel delivery to India and the transit time is within 7-10 working days. For only £6.99 per kilo from Smile Cargo and £7.49 from DTDC you will receive door to door cargo service from both. Additionally we are the only few companies that offer free tracking for cargo service to India. Smile Cargo offers to provide cheap air cargo to India from UK really easy. Although the price is based on volume and the price can vary according to the value of goods. We will collect your parcel from your premises and deliver it door to door to India. Therefore no need to worry about where the parcel is consistent updates will be provided. Collection is offered from all over the UK mainland for air cargo to India from UK.
Smile Cargo also provides airport to airport to India for only £3.99 per kilo. However this has specially designed for movers who have excess baggage to India or business shipping to India. Since more than 100kg is required to use this service for any international service. Please note this service doesn't include any customs duty and handling costs charged by the airport officers. Nevertheless the benefit of using this is this courier service is cost effective compared to air freight to India. Also there is no customs duty for personal goods. As a result making it ideal service for businesses and movers to send in bulk quantity.
Smile Cargo can also sent documents to India and the transit time for documents can be starting from 2 days. Smile Cargo has its team in India that collaborates with our local courier service for any parcel delivery to India.
Moreover Smile Cargo offers tracking for all its online customers. Smile Cargo also offers free £20.00 insurance. This is available for all customers especially for any high valued goods. The customers can also buy additional insurance if needed online.
India has tremendous potential in becoming on of the most powerful countries in the world. A country with a majority of young population. India has the potential of being a exceptional prospect for people abroad and to find cheaper labour compared to the west. In addition to this it has the and highest population in the world. Furthermore it is also stated by India is gong to overtake China in terms of population, statistic released by the UN. Therefore India is a trending country to invest in and start business in.
It shares land borders with Pakistan, China, Nepal, Bhutan, Bangladesh and Myanmar. It also shares a vicinity of Sri Lanka and the Maldives. Additionally India also shares a maritime border with Thailand and Indonesia. Hence India has tremendous potential and it is heading towards becoming a global leader. So for businesses it would be wise to invest in India now. For air freight to India from UK with custom duty included in the price book now for to take advantage of cheap cargo.
Also we send air freight worldwide and international shipping and airport to airport shipping to many countries including USA, Europe, Canada, Middle East, Nigeria and many more destinations. For other international courier service have a look at how Smile Cargo is the most cost effective and provides excellent service to its customers.
How Much Does It Cost To Ship A Container to India?
The benefit of using Smile Cargo for air freight to India is there is no limit in quantity. There is no upper limit for international shipping. Whether moving to India or shipping a container to India there is no restrictions in sending bulk containers to India from UK at costs effective price. Send LCL (Less Container Load) or FCL (Full Container Load) containers to India from UK via air freight and we also provide freight forwarding service from UK to India and India from the UK as well. Receive the goods in your local international airport or delivered by our courier service to the door to door.
It is an ideal opportunity to exports goods to India post COVID 19. Use Smile Cargo to send bulk quantity shipments to India from UK and for international freight forwarding service. Its the ideal method of sending goods to India in bulk with custom clearance can also provided in the airport for most services if needed. We send over 15,000kg worth of goods throughout the year and ensure it is hassle free at the same time the most cost effective. Hence whether you are sending commercial shipping, machinery shipping, airport to airport shipping, have excess baggage, you are student shipping back home or you want to send gifts. Smile Cargo offers to cheap cargo at competitive rates to India.
KYC is also necessary for Indian customers. KYC stands for – know your customer. So some sort of ID will be needed to provide for the receiver in India. ID can be a passport or adhara card.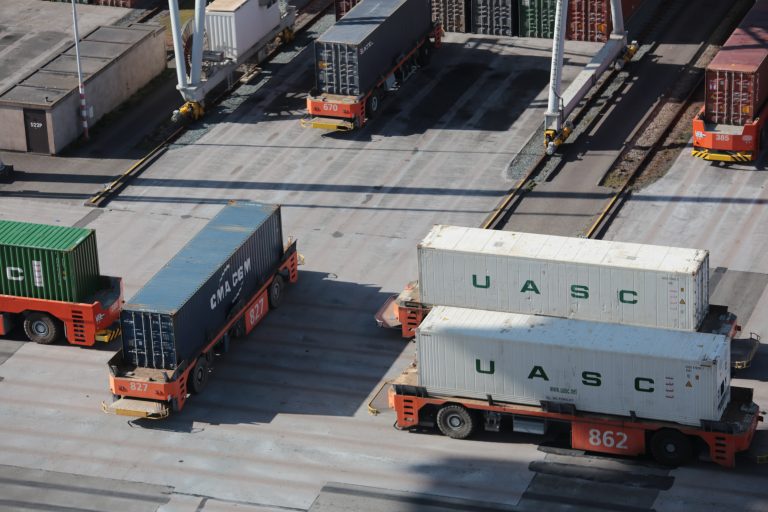 What is the process of sending air cargo to India?
Air cargo to India is very similar to any other country. Our service operates through all over India and we use local courier service. Resulting in quick, reliable and secure service. While delivering your parcel, gift, electronics or any other items back home quickly.
Three air services available to India. Next day delivery takes one day to be delivered. Economy service which takes 5-7 working days to be delivered. Airport to airport which takes between 1-3 working days.
An form of identification will be needed to be provided for safety in India. The identification of the receiver will be required. This is a government policy and it is only done for safety purposes.
How much does it cost to ship to India?
We charge £4.99 per kg by air to India. This will only take 7-10 working days. However because of Covid 19, we are currently only doing economy service to India.
The other services here at Smile cargo is airport to airport. Drop the item at the airport and collect it from the airport for £3.49 per kg. This will take between 1-3 working days. However it only applies for over 100kg as a minimum. This price doesn't include any clearance.
We will be starting sea cargo to India soon, therefore stay updated.
Next day service also available.
What items are not allowed to be sent to India?
Anything that is flammable and can be deemed as dangerous would be not allowed.
Also some items may face duty in India. Especially if there is heavy import duty in India. The current import rate is 43%.