Sea Cargo To Nigeria From UK
Send sea freight to Nigeria From UK for as little as £1.49 per kilo. Smile Cargo is a cargo shipping company that expertise in sending shipment all over the world. Moreover send a minimum of 10kg and receive your parcel through sea cargo between 6-8 working weeks. Not only do we provide sea cargo to Nigeria but we also provide air cargo and airport to airport service to Nigeria with customs clearance. Therefore book now to take advantage of the best prices. In addition tracking and additional packaging is also available for customers.
We use our own courier services in Nigeria and also collaborate with local courier services to ensure quality services. We promise to provide consistent tracking for all parcel to Nigeria and ensure you receive it 30-45 working days. While also providing cheap prices for all our customers.
Smile Cargo sends sea cargo to Nigeria in Lagos, Abuja, Port Harcourt, Owerri, Enugu, Kaduna, Ibadan, Benni City and many more cities in Nigeria. Send cheap parcel to Nigeria from UK by air or sea starting from £1.49 per kilo. There are no hidden charges and custom clearance is given. Therefore book now to get the best deals to send parcel to Nigeria. Additionally for further questions contact us.
6+ Advantages Of Sending Sea Cargo To Nigeria
Smile Cargo promises to be the cheapest and the quickest way to send parcels worldwide. What separates us from the rest is the ability to send parcels anywhere in the world. Smile Cargo has dedicated agents across the world. We possess dedicated agents in UK, Pakistan, India, USA, Europe, Nigeria, Ghana and many more countries. Who will ensure all our cargo, parcels, electronics or any other goods are delivered safely and on time with custom clearance provided on all sea cargo to Nigeria. Air cargo is also available for all countries. So receive the parcel in between 5-7 working days. While sea cargo to Nigeria takes around 30-45 working days.
The following reasons below will describe why choosing us is a better options than anyone else for sea cargo to Nigeria:
Secure shipping service with tracking facility.
Send parcel to Nigeria via air cargo or sea cargo at low costs.
Flights every single week.
24/7 Customer service team helping you with all your queries.
Door to Door delivery.
A specialist team working to deliver your cargo on time.
Free phone consultation.
Delivered to all states in Nigeria
£20.00 free insurance protected.
We pay all duty and custom charges. It is included in our price so no hidden charges.
To begin with Nigeria overtook South Africa in 2014 as the largest economy in Africa. Nigeria borders alongside Chad, Niger, Cameroon and Benin. It also possesses 36 states. Nigeria is referred as the "Giant of Africa" because of its economy and population. Nigeria has excellent potential with being the third youngest population in the world. In addition with over two thirds of the population being 25 and 90 million of the population is under 18. As a result Nigeria has tremendous and very skilled youth that can be beneficial for business to use. Additionally with a population of over 200 million and because of a growing middle class there is a lot demand for British goods to be sent to Nigeria. Therefore send parcels to Nigeria from UK with Smile Cargo for the best offer. Moreover report by PwC suggest Nigeria is projected to be in the top 15 in terms of biggest economies in the world.
Therefore send cheap parcel to Nigeria in order to expand your business. Nigeria offers tremendous opportunity and exciting youth. Send parcel to Nigeria in every city via air cargo to Nigeria for only £4.99 per kilo and sea cargo to Nigeria from UK. Therefore book now to get the best deals to send parcel to Nigeria at cost effective price, custom clearance provided and excellent service. Additionally for any further questions contact us.
How Much Does It Cost To Ship A Container to Nigeria?
The benefit of using Smile Cargo for air freight or sea freight to Nigeria is there is no limit in quantity. There is no upper limit. Whether moving to Nigeria or shipping a container to Nigeria there is no restrictions in sending bulk containers to Nigeria from UK at costs effective price. Send LCL (Less Container Load) or FCL (Full Container Load) containers to Nigeria from UK via air freight. Receive the goods in your local international airport or delivered by our courier service to the door.
It is an ideal opportunity to exports goods to Nigeria post COVID 19. Use Smile Cargo to send bulk quantity shipments to Nigeria from UK. Its the ideal method of sending goods to Nigeria in bulk with custom clearance can also provided in the airport for most services if needed. We send over 15,000kg worth of goods throughout the year and ensure it is hassle free at the same time the most cost effective.
Smile Cargo has agents in India who can ensure safe and a excellent service. Consistent updates are provided on the track pages. For other international courier service have a look at how Smile Cargo is the most cost effective and provides excellent service to its customers.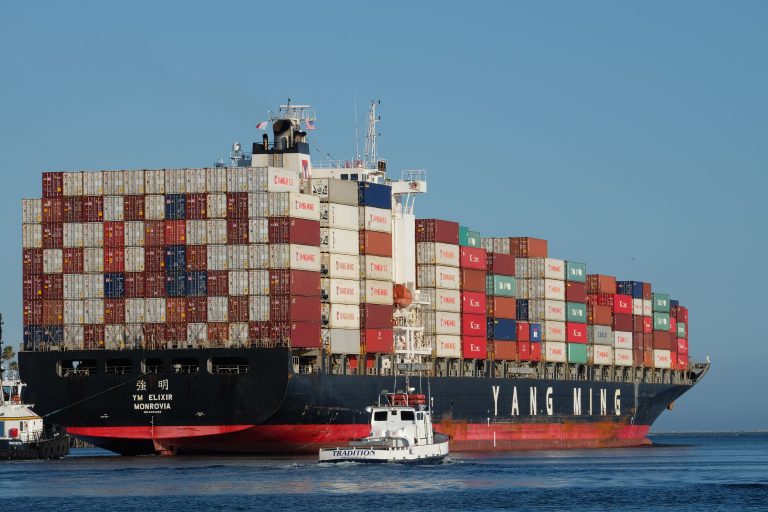 What items can I send through sea cargo to Nigeria?
You can send chocolate and other savouries items through our air cargo. However if the item get melted or the chocolate get slightly damaged, it is not will our responsibility so it will be on your own merit. Mostly on air cargo, chocolate and other savories items don't get damaged.
Makeup can be sent but for a certain limit. If we observe that the make sent is for commercial/business use then our price will vary and this would be charged as commercial item. This is done to avoid customs holding your parcel because it was not declared.
While perfume is completely not allowed because it is flammable. Any flammable item is not allowed because it can cause fire in the plane or ship. This is something our company takes very seriously. Additionally customs have the right to stop any flammable items going through. Therefore not worth risking your item being thrown.
This guide by Health and Safety Executive explains in detail which flammable items are classified as dangerous. In additions explains the implications of them.
How much does it costs to send my parcel to Nigeria?
By air cargo it only costs £3.99 per kilo inside Lagos and £4.99 per kilo outside of Lagos. A minimum of 10kg is required. Lagos is cheaper because our base is in Lagos and also the flight lands in Lagos on a weekly basis.
We also do sea cargo to Nigeria for £1.50 per kilo with a minimum of 20kg. This includes Lagos and also outside of Lagos therefore everything is inclusive in the price.
Furthermore for £5.00 we provide tracking and we also sell packaging for customers who would like extra protection.
What city does Smile Cargo send parcel to Nigeria?
Send parcel to Nigeria in every city via air cargo to Nigeria and sea cargo to Nigeria. Smile Cargo send parcel to Nigeria in Lagos, Abuja, Port Harcourt, Owerri, Enugu, Kaduna, Ibadan, Benni City and many more cities in Nigeria. Send parcel to Nigeria from UK by air from £5.00. While by sea cargo to Nigeria starts from £1.49 per kilo.