Covid-19, which has been emerged in China since December 2019. After that, it is spreading very fast in the whole world. Due to this virus every sector of life has been affected. There also there has been changes in courier service and parcel delivery. The most common affected businesses are Maltese retails, retailers, gardening business, soft-drink shops, hospitality sector lockdown, and there are many problems due to lockdown. Besides all these sectors of society, COVID-19 has also affected the courier services throughout the world. These effects include shipment issues, price variations, and policy changes, etc.
In this article, we are going to unveil the impact of COVID on the delivery of parcels to the USA and the UK locally. Before we proceed, we must have one thing in mind: "A virus cannot get through the mail." This virus stays active in specific environmental conditions like temperature, exposure, and humidity, etc. So, it becomes unlikely for the virus to remain active during different environmental conditions during the transit. But due to a massive spread of COVID, many parcel deliveries services in the USA and UK have suspended most of their international mail services. For safety, all companies that deliver parcels to the USA & UK locally have made some changes in their policies. Let us start with the USA.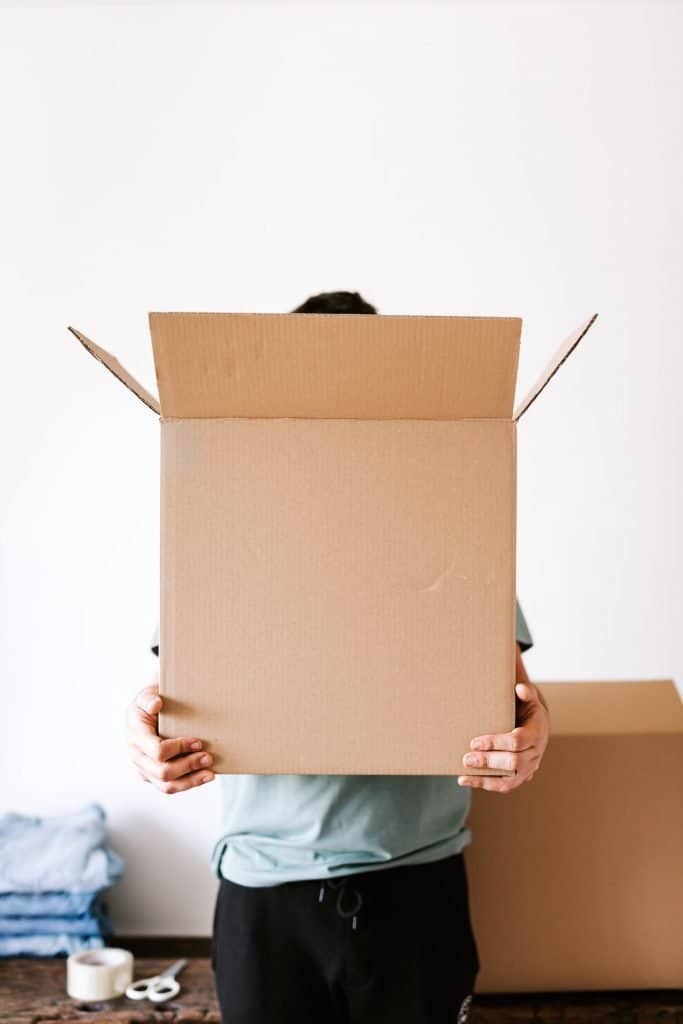 World Health Organization (WHO) & US Centers for Disease Control and Prevention (CDC) have stated that the chance of Coronavirus affecting the cardboards and other shipping containers is quite low. So, most of the services continue to work in the USA under certain restrictions by the government. The primary courier services in the USA are the United Postal Service (UPS), FedEx, DHL and the United States Postal Service (USPS). Here we are going to do a quick breakdown of these services considering the spread of COVID-19.
1. United Postal Service (UPS)
UPS continues to deliver its services worldwide. They also continue to deliver parcels within the US. Keeping the safety at high priority:
UPS is following the applied government regulations related to the containment of Coronavirus.
UPS is providing careful guidance and information to their staff about the ways to prevent the spread of the disease.
The tracking services of UPS are available worldwide.
Money-back guarantee service for parcel delivery unfulfilled due to the uncertainties during the COVID-19 is unavailable, yet UPS promises the quality service to the customers.
2. DHL
Almost each courier company is affected due to COVID. DHL has changed its working hours and its policies.
In this critical condition of the health sector, DHL plays an essential role in saving lives. The company feels a lot of difficulties in parcels delivery locally and worldwide, but the staff always tries to deliver medical equipment and many other necessary things to people at home.
Coronavirus is hitting the economy of every sector of life. The company has changed its policy to protect the economy. They made a group that has the responsibilities of ensuring that type of system which help balance the economics of the company. This group follows a specific management rules procedure that enables their business units to get possible profit in this situation.
3. FedEx
FedEx continues its deliveries to and within the impacted areas. But the significant changes are:
Transit times may vary.
Pickup and delivery service availability may subject to change without notice.
Following precautions, the recipients will not be asked to sign for deliveries, and only verbal confirmation will be used.
4. United States Postal Service (USPS)
USPS expanded the use of telework for those employees who can perform their jobs remotely.
USPS has changed the delivery procedures to eliminate the requirement that customers sign our Mobile Delivery Devices for delivery.
5. Central courier
The central courier set up a strong team for delivery services on an emergency basis. They set such groups that can talk to people in the best way. Central courier company feels difficulty in the transformation of parcels and couriers; that's why the company's team helps people in case of late delivery.
In the Central Courier office, there is no direct meeting system due to Coronavirus. The Central company has made a video conferencing system as an alternative of face to face meetings to facilitate customers in case of any delay in delivery. The company mostly uses "Microsoft Teams" as a source of video meetings.
They keep the staff alert all the time. They give security to workers and drivers who are delivering services at home. They have made good SOP for providing in those areas in which the virus spreads contagiously like in New York.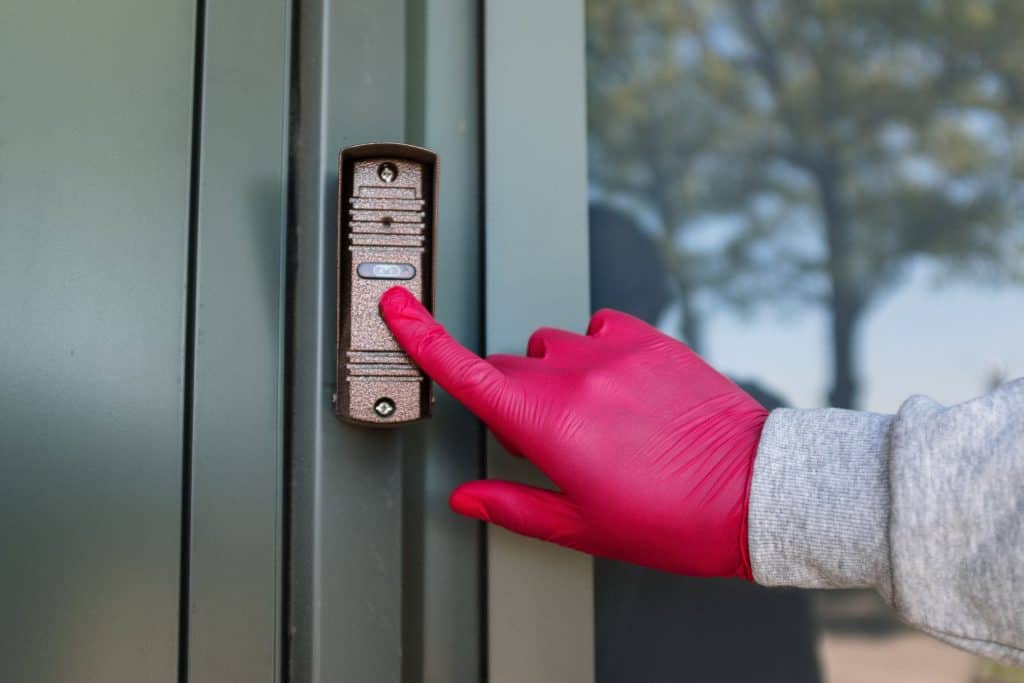 Impact of COVID on Courier Services in the UK
There is a little effect of Coronavirus on UK parcel delivery services. There are a few main impacts like delays in deliveries and the suspension of some services due to government restrictions. Public Health England (PHE) has told people many times that the distribution of parcels has a greater chance of contracting viruses.
Some companies are monitoring everything in the rapid spread of the virus. Companies have taken many health and safety measures for their customers. They are guiding their customers about the areas in which they are providing services and assisting people in preventing the spread of Coronavirus. Companies are doing everything under the guidance of SOPs implemented by the Health Department of the UK. Here we are going to discuss the impacts of the virus on the UK parcel delivery companies and steps taken by these companies to combat this virus.
Here is a comparison between 4 courier services and parcel delivery
1. Royal Mail
Parcel delivery operations are back in operations. Most of the Post Offices are now opening and operating fully.
Royal Mail is now working with few numbers of staff as many of the staff has been affected by Coronavirus and some may be under the furlough scheme.
There was 1 pm time guarantee exceptional service for urgent orders, which was temporarily suspended due to the virus.
The signature was must for parcel delivery services, but now-signature on delivery delivery services has been restored, and couriers services must wait on the door of the customer until they handle deliveries themselves.
2. ParcelHero
Parcel delivery services are being available at limited days of the week. But they are giving preferences to deliveries of medicines, food, and other daily usage goods.
No signature policy is available. The company uses local mail carriers for parcel and delivery.
Parcel Hero is now operating in limited quantity. Before the Coronavirus, they were delivering services to the whole UK and many other countries.
All local offices of this company were temporarily closed due to the virus.
3. Smile Cargo
This is one of the best parcels and delivery company of the UK, but what are the impacts of the virus on their services:
Smile Cargo parcel delivery services are only open now as usual with a 24 hours support team. Ensuring parcel delivery are made on time.
Book online for parcel delivery and courier services fro an contact free experience. Deliveries are being made contact free with a telephone call offered an hour before parcel delivery.
Smile Cargo still offer full tracking and for business customers we still are operating as usual to ensure efficient parcel delivery service being provided to all our customers.
Sign on parcel and delivery services has been suspended, and a proper mail will be provided at the local post office if accessible.
Still offer the best and cheapest parcel delivery rates around the world. Ensuring safe delivery.
4. DPD
Experiencing delays in local areas due to restrictions imposed by the government of the UK. Some services have been suspended totally by this company.
Timings have been changed, and local and international deliveries have been limited.
Urgent deliveries are available, but they were costing a lot more in comparison for immediate delivery.
Direct delivery at home is no more available everywhere and the local post office has been used to overcome this problem.
Conclusion
To conclude, we can say that COVID has affected every aspect of life. The mail services within the USA & UK has also affected. We can hope that soon things will get to normal once the situation of COVID gets normal. But in the meantime, Smile Cargo ensure contact free parcel delivery. To stay protected as much as we can and provide quality courier service to all our customers.